Dr. Tammy Wu Plastic Surgeon &
Dr. Calvin Lee (me), General Surgeon / Acupuncturist / Botox Injector

Picture from 2008 (I know, it is now 2014). Dr. Wu is looking younger and younger - I on the other hand... well... this is why I use pictures from 2008.
Why Piano?
The greatest sense of fine motor control comes from playing a musical instrument. There is nothing else that I know which develops as much discriminating ability for the hands. Diligent and purposeful practicing of musical instruments also allows one to develop habits and strategies that last a lifetime when it comes to perfecting other motor skills such as delicate surgical maneuvers. Playing the violin and piano has helped us become better surgeons. Dr. Wu plays piano, and Dr. Lee plays violin (and now plays the piano). Besides dexterity, music enhances the artistic capacities of our minds and helps us realize the art in our surgeries.
Surgical Artistry, Inc. - (209) 551-1888
2336 Sylvan Ave. Suite C, Modesto, CA 95355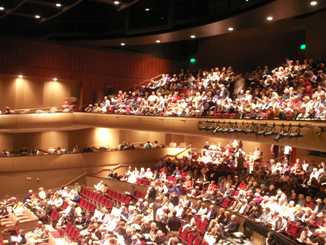 What is "Rising Piano Fire"
I just made that up: "Rising Piano Fire" is derived from "Rising Liver Fire." Rising liver fire is a condition in acupuncture and Chinese medicine which leads to ringing in the ears, irritability, muscle tightness in the neck and shoulders, rising blood pressure, and insomnia. The piano has caused all these things in my life. I'm an acupuncturist and general surgeon - the piano has really brought more joy to me than rising liver fire. I just really liked the term rising liver fire. Plus, a grand piano sort of has a shape of the liver.
My Music background
Started piano at age 5, quit at age 10.
Started violin at age 7.
I love music - it has done so much for me and is a big part of my life. Around November 2006, we bought a piano, it was mainly for Tammy to play; however, I got some piano time in as well, and decided to keep playing.
Web counter started July 23, 2014, Page updated 7/24/14.
THANK YOU!